This week, I got to spend a couple of days in Mrs. Elliott's fourth-grade reading class working on story elements. The new Narrative Grade Level guides from EW are amazing!! They not only focus on the writing component in the narrative genre, but also how to create strategic readers as well. I printed off the story elements cards to use with the passage The Nutty Squirrel. Theses cards have the story element and a definition on one and then sentence starters that students use to write a response to what they read on another. Writing an informational paragraph about a narrative story can be difficult for students. These cards worked perfectly in helping them not only identify the critical elements, but also reflect on the author's intentions as the story unfolds.
We started on day one by annotating the story The Nutty Squirrel. Together, we analyzed the salient features of this narrative story pointing out that it is a character/problem/solution narrative story, and that they author's purpose was to entertain. We cut out the story element cards and set them out in the order in which the elements were identified by the author. Then, the students filled in the chart as we found evidence from the story to support the answers to the questions I was asking.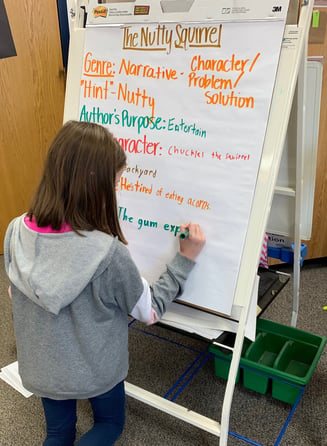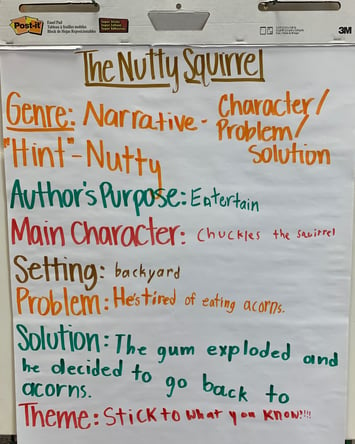 On the next day, students cut out the cards with sentence starters that matched the story element cards we used the first day. I had the students choose which sentence starter they felt like sounded best for each story element. Then we wrote informational sentences that formed a response to text paragraph on the narrative story The Nutty Squirrel.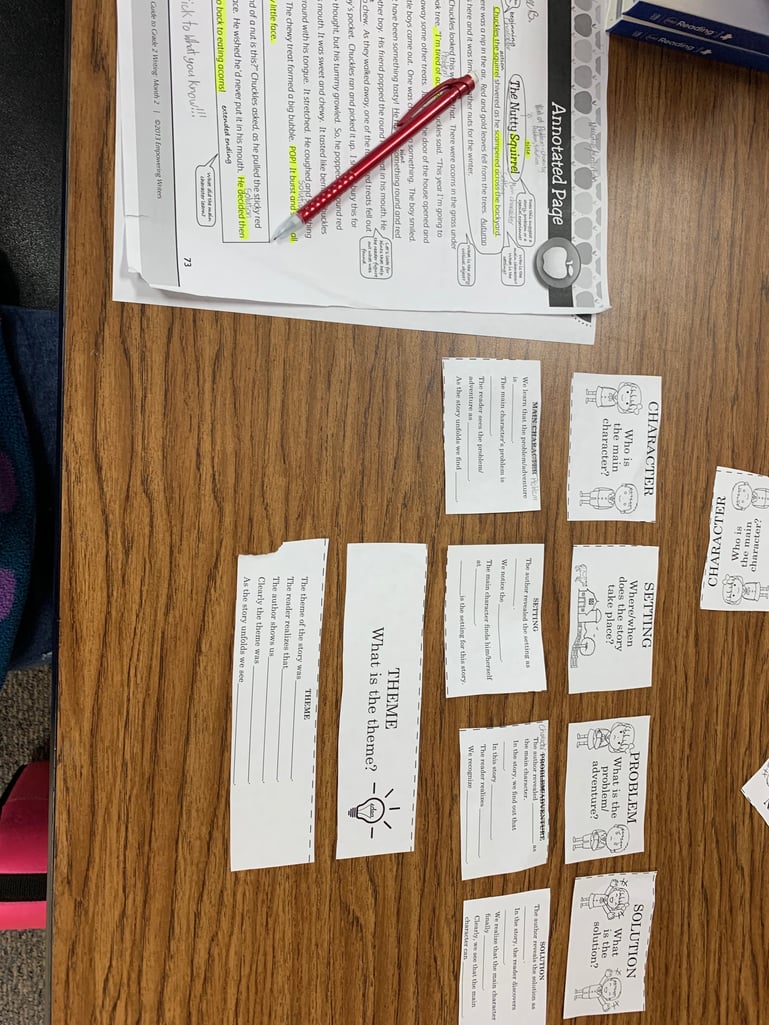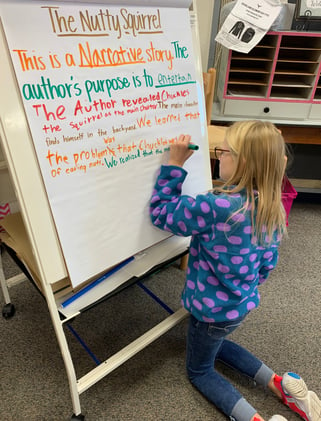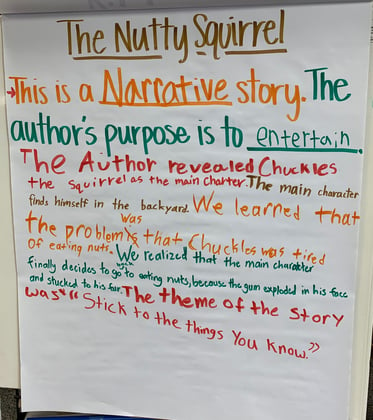 Find lessons for teaching your students to find evidence and become text detectives in your Grade Level Narrative Guide today! So easy to use as you are working through a passage or novel.