Comparing Literature: Rough Face Girl VS. Cinderella
by Kylene Reed, on Nov 20, 2019 8:22:52 PM

WOW! I never thought this lesson would turn out to be as much as it did, but I was amazed! Last week, my 6th grade students and I went to our Elementary to work with one of the second grade classes. They were reading the two books Cinderella and The Rough Face Girl. My students have been responding to literature in an informational paragraph, and as I am sure you have seen, I have been modeling this in our 2, 3, and 4th grade classes as well. I partnered my students up with a second grade student and then let them teach! They did a modeled sample together on chart paper and then directed their second grader to writing their own response. It was so neat to hear the students talking to the younger students just like I do to them... " So which sentence starter do you think would sound best here?" and " Well listen to the last sentence we just wrote. Do you hear why we can't use that sentence starter again?" I had a smile on my face the entire time! I encourage you to take your students and share all they are learning with others at your school! I'm telling you, this is contagious!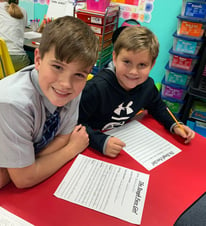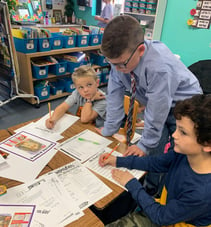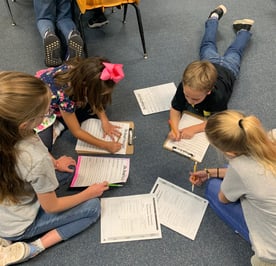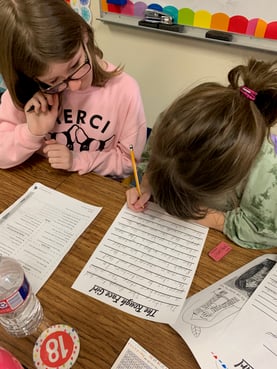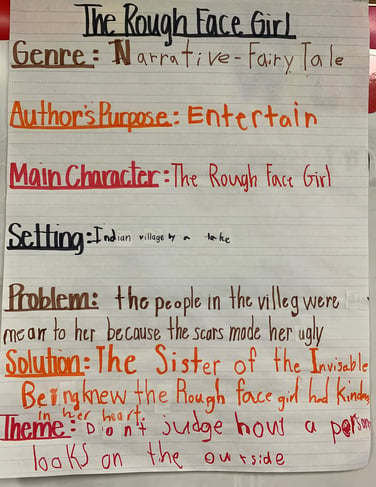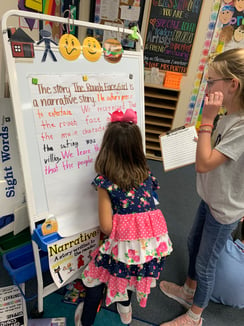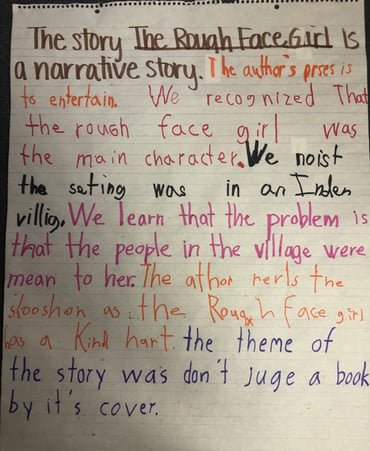 Second grade students then created book covers for the Rough Face Girl and an informational paragraph that discussed the literary elements found in the story.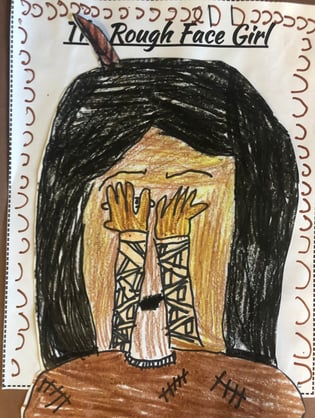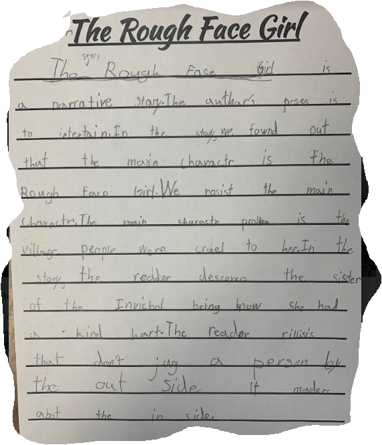 My sixth graders also completed the comparison piece on the two stories. Here are a few samples of what all they did!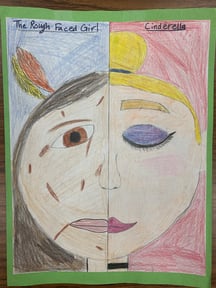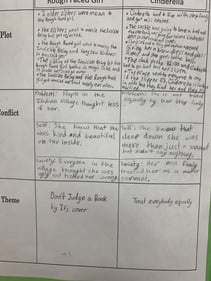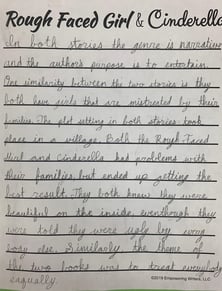 Want this lesson for your classroom too?? Recommended for grades 2-8.
$4.99
This download includes:
Book Cover for both Cinderella and Rough Face Girl- PDF
Literary Elements for both Cinderella and Rough Face Girl- PDF
Paragraph Writing for both Cinderella and Rough Face Girl- PDF
Comparison Chart- PDF
Comparison Writing- PDF
Student Samples
Modeled Charts
$4.99
To purchase this resource using Paypal, click the image.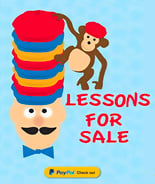 To see all the of the lessons available for purchase, click here