January Lesson: The Most Perfect Snowman Modeled Lesson and Student Samples
by Kylene Reed, on Jan 24, 2020 1:30:47 AM
I have been busy trying to get mid year testing done in my own classroom, but was finally I was able to get going on the grade 2-4 January lesson this week in Mrs. Porter's class. I love, love this book and the lesson has been lots of fun! We started off the week with reading aloud The Most Perfect Snowman by Chris Britt. A story of kindness that is perfect for sparking ideas for your students to throw a little kindness to each other. I modeled how to fill in the snowballs with ideas that the second graders shared with me. Then, when it was their turn, I let them borrow from my chart or add other ideas of their own. I had them pick their favorite one and color it pink so that it stood out among all the other snowballs.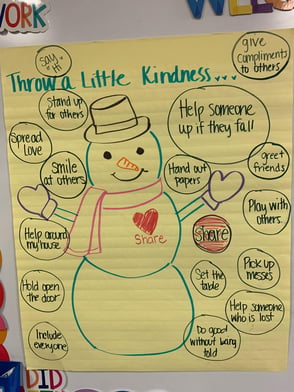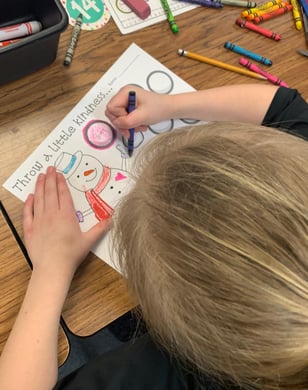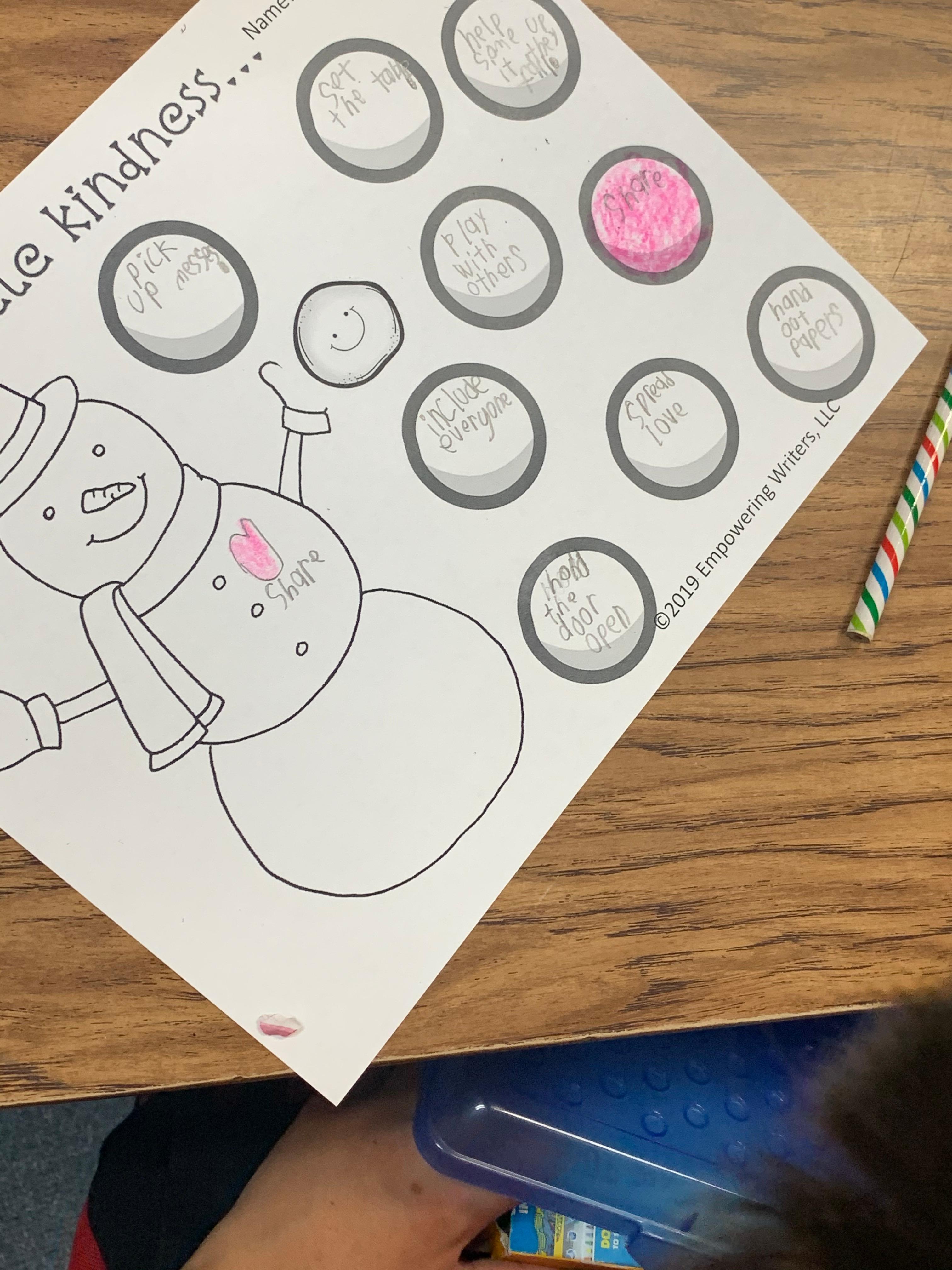 On the next day, I showed my modeled snowman and detail generating template to the students as they began filling in their details and making their own snowman. Here is the example that I shared with the students.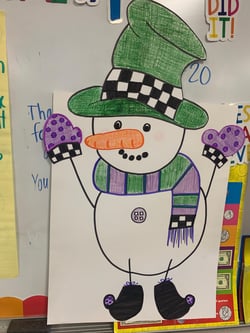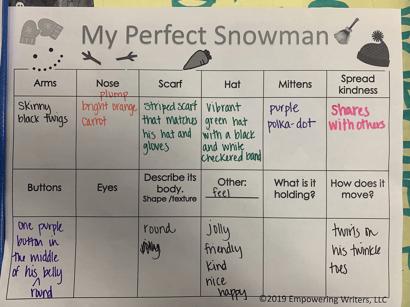 Then, I modeled how to use the sentence starters plus the information from the detail generating chart and snowman to create a descriptive segment. We also did a quick word referent chart so that they would be able to use them in their writing too! With these second graders, I started with one sentence starter and pulled information from my chart to make a sentence. Then, I had them do the same thing but choosing their own information. We continued this way for the duration of the lesson today. We got a great start, and I cannot wait to see their finished paragraphs.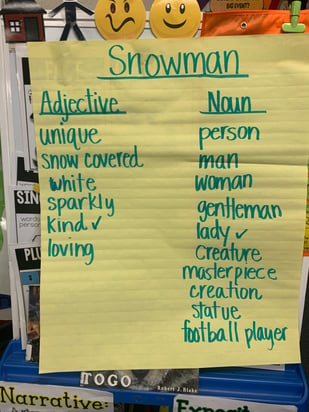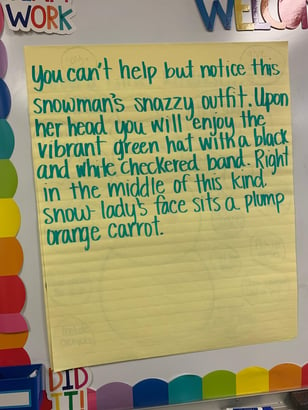 Here is a sneak peek at their progress today!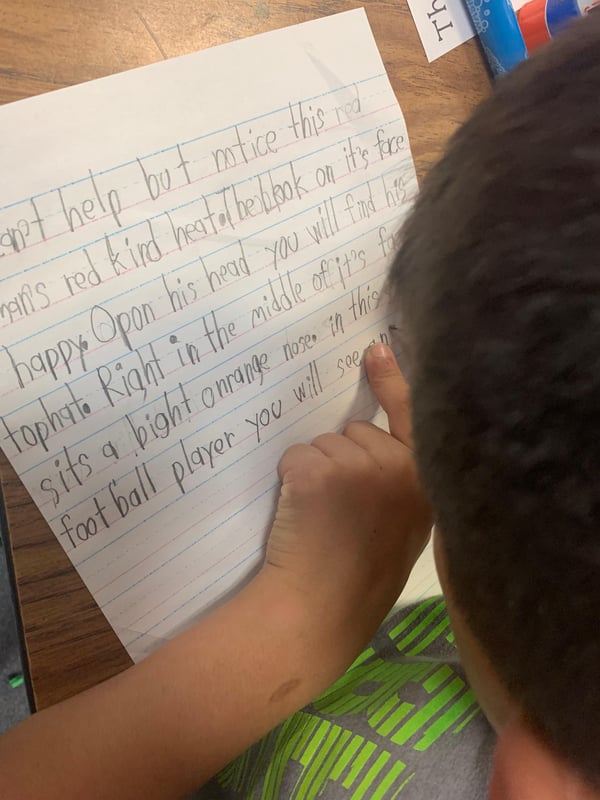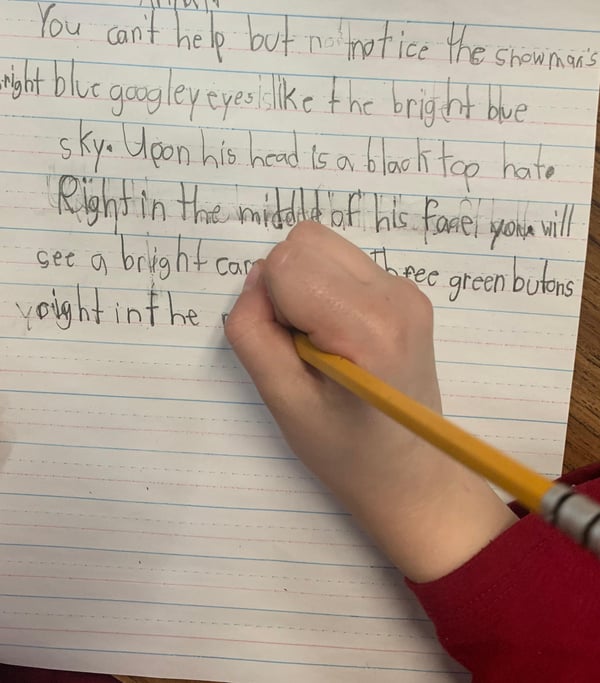 Haven't downloaded the lesson yet?? Click HERE!