Fall is my favorite time of year, and I had a great time teaching the September lesson of the month in one of our first grade classrooms! Check out some of my modeled charts from the lesson. If you have not downloaded the September K-1 lesson, click the book below to get it now:)!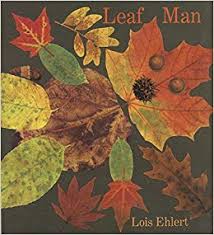 Here are the charts that I created during my modeled lesson. First, we charted words that we heard as we read that told how the leaf moved. I then added additional words with the students. As I wrote them on the list, I asked if they had ever heard that word before... the connections they were making "blew" me away! It was so exciting! This chart can be left up all year for students to use in other writing pieces too.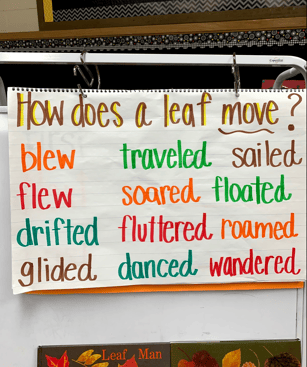 Next, we talked about first, next, and last ordering words. I modeled where my leaf man might go first, then next, and last with the students. Then, we made a chart if all if the places students would like their leaf man to travel.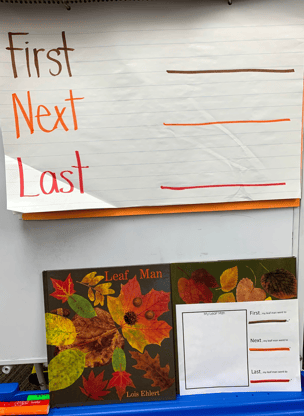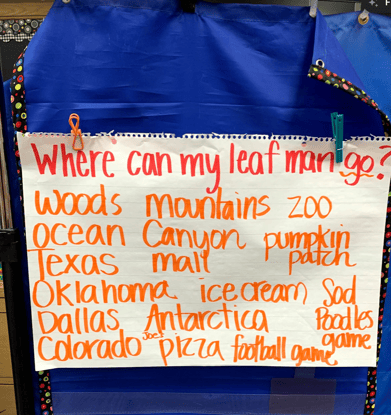 Students then took a copy of the first, next, last template back to their seats where they decided where their leaf man would travel. They could borrow from the list we created together, or they could use a word of their own.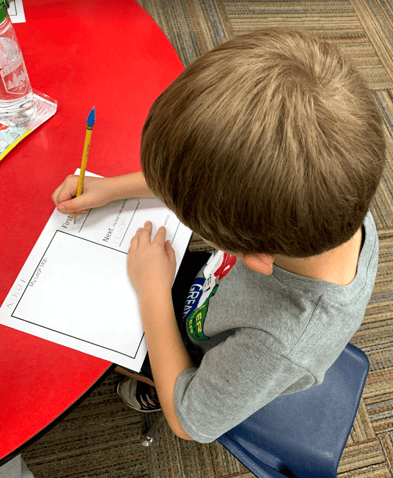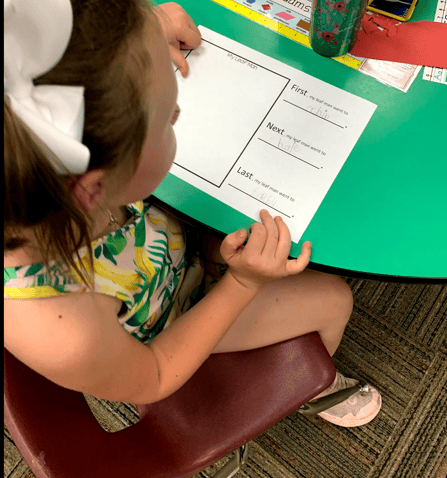 The finished samples are so cute! I hope you all enjoy this lesson as much as we did at our school!